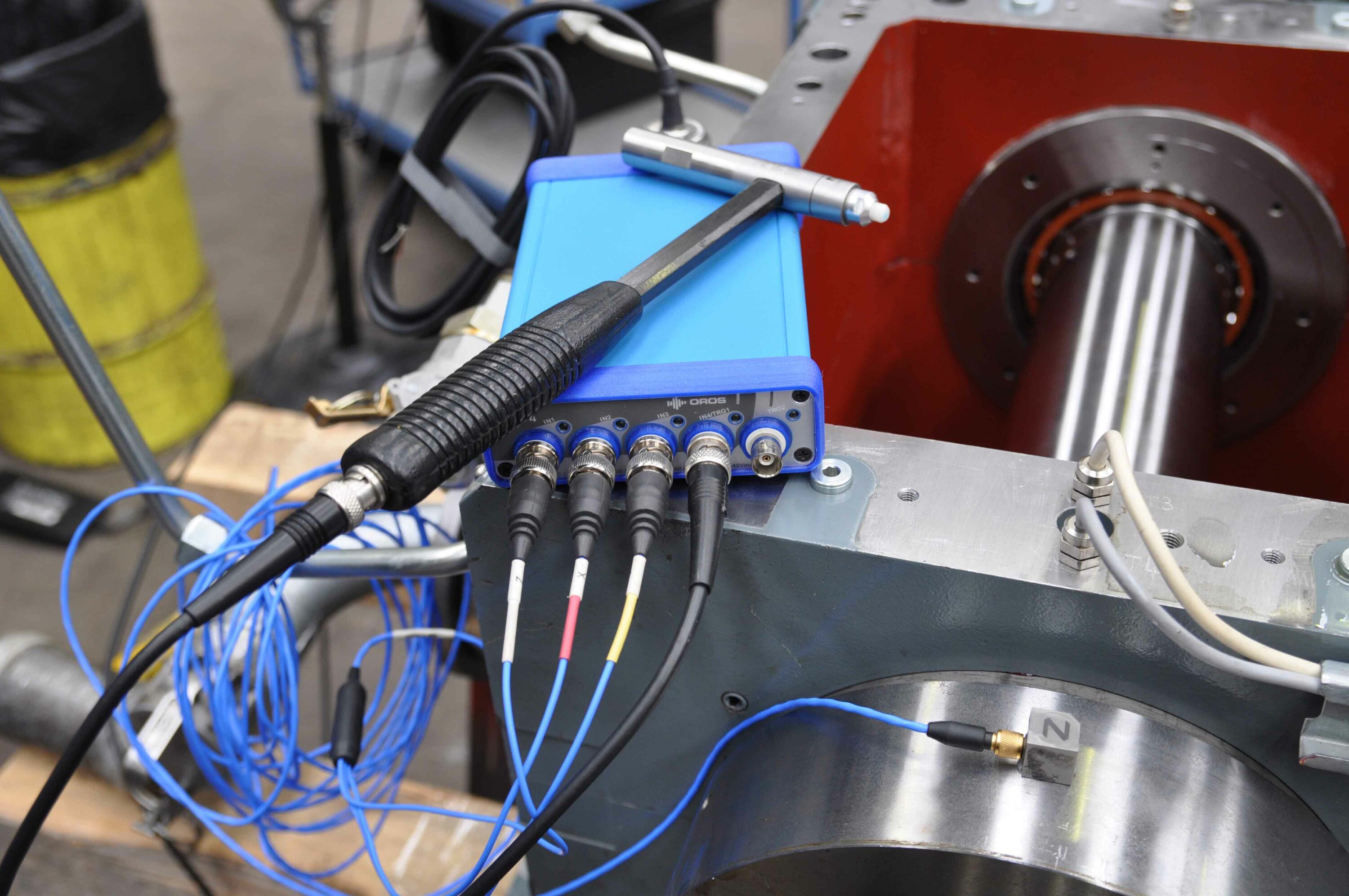 Webinar – How to succeed in noise and vibration testing even if you are new in this field?
Find out how to capture frequency signatures in an easy way or to analyze vibration on rotating machine in this 30-minute webinar. Several live demo will be played based on 04, the latest USB compact and ultra portable analyzer, together with selected powerful software modules and ready-to-use models.
REPLAY
This webinar is past. It is available as a replay. Please contact us to get it. webinar@oros.com.
Meeting simplicity
For vibration measurements or vibration analyses on a wide variety of products such as fans, gearboxes, electric drives, compressors, etc., where the greatest possible mobility and simplicity are important, there is now the ideal companion: O4.
With its simple USB connection, this Plug & Play compact analyzer is as comfortable in laboratory as on-site conditions. The comprehensive OROS software suite allows complete machine analysis regarding rotor dynamics, structural dynamics and acoustic emissions. In addition to simple checks of rotating machines with regard to their condition and impact tests on structures, the powerful hardware and software also make complex diagnoses possible. Prepared by OROS experts, a list of setups is ready-to-use to cover the main needs linked to product development and maintenance…
Impact hammer and modal analysis
Supporting accelerometer, impact hammer or shaker, O4 is the optimized instrument to acquire natural resonance, frequency response functions (FRFs) and Coherences required for modal analysis, structure trouble shooting, machining fine-tuning, finite elements model updating or end-of-line production test. In addition, vibration responses can be recorded for Operational Deflection Shape (ODS) purpose, to animate the real vibrations that could damage the machine integrity.
Machine signature and rotor balancing
Equipped with 4 inputs and up to 2 tachometers, O4 is designed for vibration analysis on rotating machines with the necessary analysis capacities. Even for inexperienced users, predefined setups help to comply with normative measurements. Hence, users can access directly to the overall vibration level defined by the standard ISO 20816 for instance or the peak-peak shaft displacement with respect to limits required by the standard API 612. In case of exceedance detected, OROS diagnostic tools enable analysis from transient speed signals , based on Bode plots, spectrogram & Cambell diagram for instance, as well as rotor balancing for flexible, rigid and variable speed shaft.
About the presenter
Nicolas Denisot is a Product Manager at OROS. On the strength of his knowledge as well as his numerous experiences in noise and vibration field services, he has the talent in understanding users' need, their testing environment and helps providing the right solution in a variety of fields, including modal analysis, turbomachinery trouble shooting, and balancing.