Act at the right moment!
Find out why ALARM TRIGGER is a key feature to avoid waiting time for industrial rotating machinery vibration analysis!
The alarm trigger is an important feature of ORBIGate, OROS's dedicated software module for turbomachinery vibration which enables all events to be captured even if they are unpredictable and transient, without saturating your hard disk.
What is an "alarm trigger" in ORBIGate?
An alarm trigger is the capability of ORBIGate, OROS's dedicated software module for turbomachinery vibration, to start various actions automatically when the machine reaches the conditions defined by the user. These actions include starting, pausing and stopping measurements. Multiple alarm triggers can be activated during one test giving users maximum flexibility in setting up the measurement .
A trigger condition can be defined in various ways. It can be based on different scalar value indicators, such as Overall, 1X, etc., at a specified sensor location or at all the sensor locations. It can also be based on rotating speeds or date and time. For example, the user can automatically start recording data when at least one monitored scalar value exceeds a defined threshold, pause recording when all the monitored values are lower than a threshold, and stop recording when the rotation speed is lower than a given number of RPM.
Why are "alarm triggers" so useful for users?
Act at the right moment: industrial rotating machinery vibration analysis is widely used in many applications. During the initial acceptance test or commissioning on site, delays can occur due to a number of machine issues, and flexible trigger conditions can lash waiting times. During diagnostics and troubleshooting in the field, when vibration issues arise on a rotating machine, the time allocated to vibration tests is often limited. Users have to capture vibration data efficiently and accurately, minimizing the number of machine run-ups and run-downs. In addition, vibration levels can often change rapidly and unexpectedly. Therefore, it is essential to be able to set up triggers to start the measurement at the right moment, to ensure that no unpredictable transient event is ever missed.  Alarm triggers also allow users to save disk space by capturing only the important data, enhancing post-analysis.
Application-oriented solutions
Software suite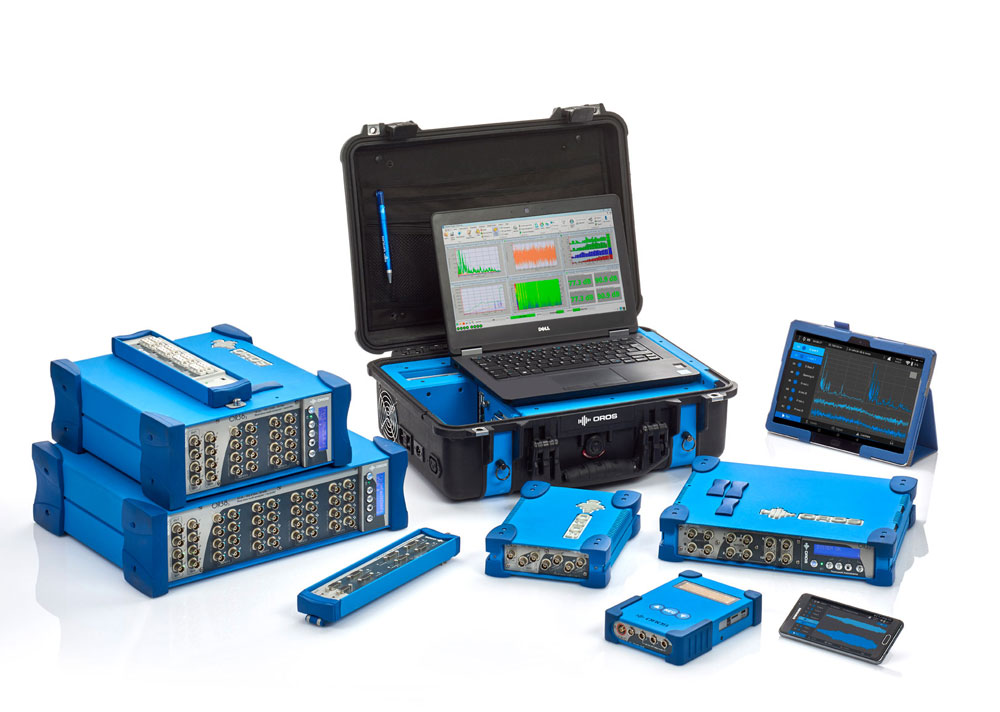 Systems and accessories
2 to 32 channels / system; can be cascaded and distributed up to 1000 channels
Online & offline
Handling any transducers
Rugged and portable
Stand-alone & remote monitoring modes
Easy integration for test benches
Discover the full range of OROS noise and vibration instruments.