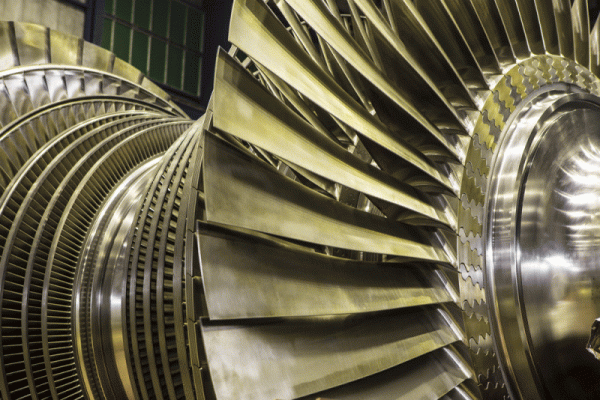 Turbomachinery Vibration and Rotordynamics
A dedicated software module for rotating machinery vibration : troubleshooting, diagnostics as well as acceptance works
What tools to capture and solve turbomachinery faults?
Need an up-to-date testing solution for your turbomachinery vibration analysis?
Orbits & Shaft Centerline
1x Bode & Waterfalls
Multiplane Balancing
Torsion
Unattended Monitoring
ODS & Modal
Online & Offline
Proximity probes
Accelerometers direct connection
Up to 32 channels / system
Removable recording SSD disk
A direct ADRE 408 replacement
Overview
ORBIGate is the dedicated software module for industrial rotating machinery vibration during diagnostics as well as acceptance works. Easy to use, it provides all the tools to bring the highest level of set-up simplicity and efficiency to the user.
Featuring simultaneous portable acquisition on up to 32 dynamic channels, an entire machine train can be tested during transients or steady states. The system acquires and analyzes orbit, Bode, shaft and casing vibration. Typical graphics are orbits, shaft centerline, spectra, Bode and polar diagrams, trends, waterfall, overall peak to peak, 1X (amplitude and phase). In a typical situation the OROS instrument is connected to the outputs of the monitoring system as shown in above figure.
Find out how alarm trigger is a key feature to avoid waiting time for industrial rotating machinery vibration analysis!
Main Features
Diagnostics tools: Scalar table, spectra; waterfall, Bode, Polar, orbit, shaft centerline, full shaft motion, full Spectrum etc…
User friendly set-up: designed by users for users.
Connect the system to the online rack or directly to sensors.
Turbomachinery sensors: Proximity probes, Velocity, Accelerometers and other process data
Real-time acquisition, post analysis (based on raw signal recording) and data navigation
Rotating Machinery Diagnostics Tools
For analyzing rotating machinery vibration, ORBIGate features, among others, the following graphics and displays:
Tabular list: Gap voltage, Overall, orders amplitude and phase (0.5X, 1X, nX), Sub1X, SMax
Orbits (Overall and nX fi ltered)
Full Shaft Motion: shaft centerline + clearance circle + orbits
Bode, polar and trend plots
Full and Half Spectrum, cascade and waterfall
Gap voltage reference
Slow roll vector reference for run-out correction
Multichannel alarm conditions and actions
Journal bearing tools: Gap voltage reference, Run out compensation
Record & playback: comfort, flexibility  security
Export & Reporting
User Friendly Set-up: Made by Users for Users
Efficiency is the key word in the field. For that reason set-up in ORBIGate has been dedicated to all turbomachinery users: no need to be an expert! ORBIGate is the fruit of OROS collaboration with experienced field users: it is designed by users for users. The sequencing of the configuration has been developed to be fully natural for such measurements.
Monitor, Investigate, Report
A complete and simple interface is provided to set-up and display the graphics required for the application.
Several type of graphics can be mixed freely in the same layout. The master navigation cursor allows the user to navigate through the pile of recorded data. When doing that, all cursors are synchronized in order to display the data at the chosen instant (RPM, absolute date or relative date).
Act at the right moment!
The alarm trigger is an important feature of ORBIGate, OROS's dedicated software module for turbomachinery vibration which enables all events to be captured even if they are unpredictable and transient, without saturating your hard disk.
The alarm trigger is definitely a key feature to avoid waiting time for industrial rotating machinery vibration analysis!
Application-oriented for your Efficiency
From acceptance to diagnostics
Manufacturers workshops & test cells
Acceptance tests
Overhaul
String tests
Field testing: power and chemical plants, offshore
Commissioning
Predictive maintenance
Diagnostics and troubleshooting
Relative shaft vibration (journal bearings), absolute casing vibration, run-up, steady state and shut down signatures
Multiplane Balancing (1X acquisition)
Dedicated to your Demanding World
Turbomachinery
ORBIGate analyzes the machines running on fluid film bearings and offers the typical displays adapted to the relative motion of the shafts in their bearings within a dedicated and user friendly environment.
Energy
Whenever power generators are driven by gas turbines, hydro turbines, or steam turbines, ORBIGate is used to proceed to their vibration analysis. Talking of acceptance tests on the manufacturers test benches or troubleshooting vibrations in the field: in both cases the ORBIGate software solution and OROS analyzers are the trustworthy companions to carry out the tests.
Oil and Gas
Downtime is critical and no compromise can be done on the quality of the test equipment of compressors. Vibrations, representative of the machine health, are subject to be captured under a number of circumstances: from the initial acceptance test at the manufacturer place to the fault diagnostic to be carried out on an offshore platform. ORBIGate ease of use, combined with the portability and reliability of OROS analyzers, makes it the solution for your vibration tests on oil and gas turbomachines.
Chemical and Petrochemical
When vibration issues arise, the time allocated to vibration tests is reduced to the minimum. You need tools to capture vibration data efficiently and accurately, reducing the number of machine runups and rundowns to what is proposed. ORBIGate, will let you carry out your tests on all sensors simultaneously with an intuitive, dedicated software interface.
Application oriented software, instruments and services