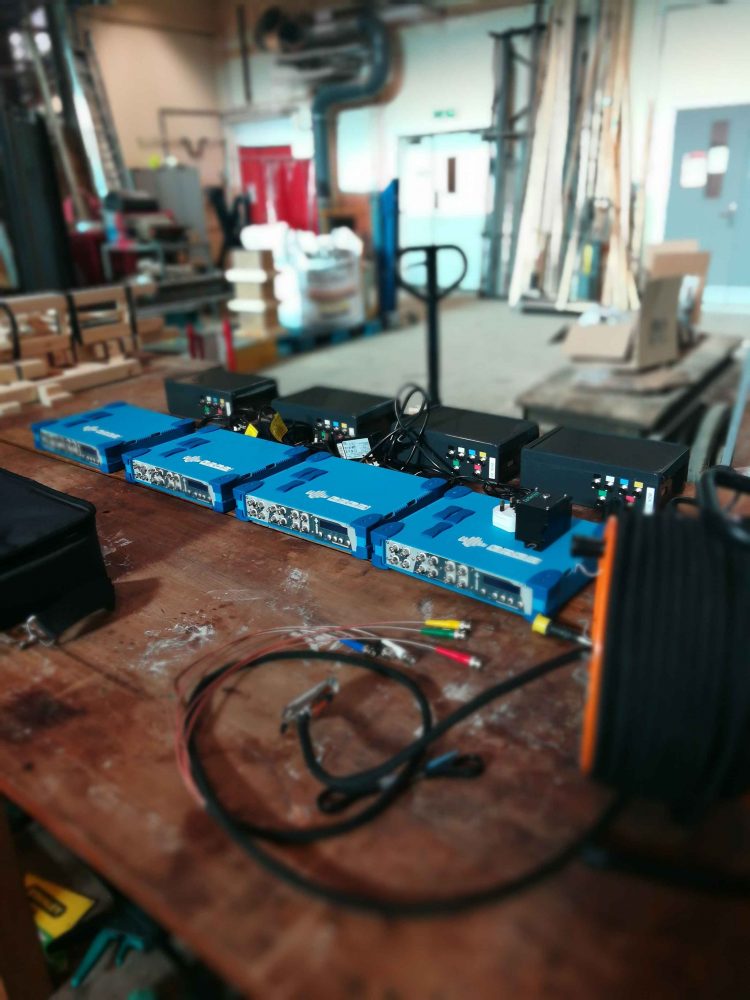 OR35 – 10 channels Teamwork Analyzer Recorder
Modular Teamwork multi-analyzer/recorder instrument
Ideal for mixing laboratory, on-board and field measurement, this 10-channel analyzer features long autonomy, portability, ruggedness and continuous accuracy. Designed to boost your efficiency with the OROS' wealth of the measurement experience, OR35 is the cornerstone instrument for measurement departments, test centers and service teams.
Application oriented
OR35 portability, autonomy and real-time performances make this instrument fully suited for in vehicle NVH measurements. It offers half a day battery operation with immediate results availability with parallel row data recording.
OR35 scalability and sharing capacities serve ideally the needs of measurement team that use instruments fleet.
Main features
8 + 2 ch. real-time multi-analyzer, recorder
Easy to carry 2.9 kg, fit 13" PC
2 Ext synch (tachs)  // +2 dynamic inputs
Long life battery + 2 battery XPod slot
Natural replacement of HP/Agilent/Keysight 35670A
Teamwork technology
OR35 benefits from the latest Teamwork technology, boosting the efficiency, security and quality of your measurements. Natively embedded in each critical hardware and middleware location, this provides a complete environment dedicated to high-efficiency tests. Ideal for teams and fleets, it simplifies license management, enables the instruments to be cascaded in stacked or distributed configurations, and facilitates sharing of conditioners and accessories. The powerful embedded local DSPs process signals on -line, without missing a sample for any rate or result.
Application-oriented software suite and services