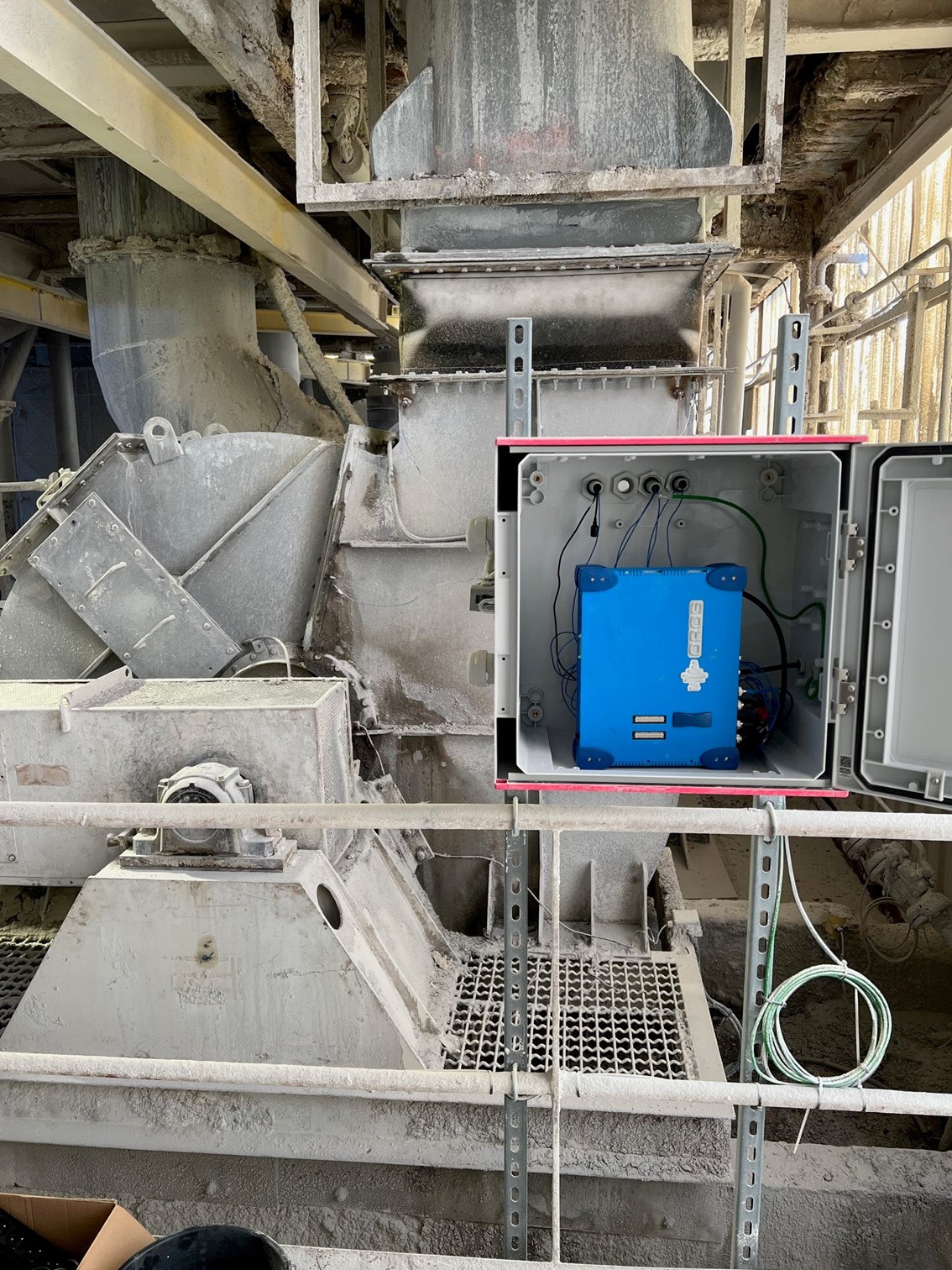 Webinar – How to perform advanced noise and vibration Diagnostics & Condition Monitoring with only one system?
In this webinar, live demo will show real scenarios to troubleshoot unbalance and structural issues after receiving alert notifications from condition monitoring system.
REPLAY
This webinar is past. It is available as a replay. Please contact us to get it. webinar@oros.com.
Importance of Monitoring & Diagnostics
On the field, noise and vibration levels can often increase rapidly and unexpectedly. In particular, this may happen after a recent installation or a maintenance operation on a machine. At that stage the machine needs to be carefully monitored for a few weeks or months to insure a proper installation. In addition, performing long-term condition monitoring of the asset's health allows the maintenance team to capture pre-failure indicators, to detect faults at an early stage, and to plan cost-effective interventions, reducing costs and risk of unexpected outages.
Monitoring system sends alert notifications when faults are detected, that is, when the machine starts to behave abnormally. In order to prevent further quick deterioration, diagnostics is the next essential step, which involves the identification of symptoms and ultimately a determination of root causes. There are two grades of diagnostics: The initial troubleshooting mainly based on sensitive trends analysis, and the advanced diagnostics based on the post processing of recorded time signals.
Initial troubleshooting with trend analysis
The solution allows continuous recording of monitored parameters with a user-defined periodicity. These scalar indicators (overall, 1X, and many others …) are saved as a trend, which can be displayed with different time ranges to assess the machine health. Trends of different indicators of the same or different machines can be easily compared, based on which experts can make the link between the operation status (speed, flow rate, power, load …) and machine response, in order to determine the root causes. Selected spectra and time signal can also be saved periodically at user-defined rates, for the purpose of trending and benchmarking.
The sensitive trends analysis could provide information on possible mechanical causes of abnormal behavior (unbalance, bearing damage, shaft misalignment, cracks and loose parts). This diagnostics grade is suitable for maintenance teams to fix classic faults.
Advanced diagnostics with post analysis
In case of complex issue, the time signals saved in the database can be downloaded via remote access, and the complete and advanced post-processing can be performed for determining the root causes of asset health issues.
The wide capabilities and the comprehensive range of signal processing features offered by the OROS software suite is perfect for such advanced troubleshooting. Indeed, random issue, structural phenomena or high frequency contributors will be troubleshot thanks to the powerful order tracking, spectrogram, fine tune time analysis, orbits and so on. This diagnostics grade is usually dedicated to vibration experts and Consulting Services.
About the presenter
Nicolas Denisot is a Product Manager at OROS. On the strength of his knowledge as well as his numerous experiences in noise and vibration field services, he has the talent in understanding users' need, their testing environment and helps providing the right solution in a variety of fields, including modal analysis, turbomachinery trouble shooting, and balancing.