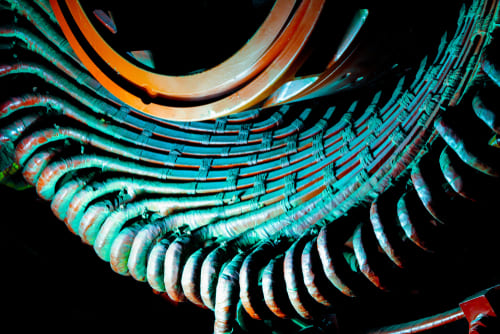 Laborelec, GDF Suez
Assessing the vibration behaviour of generator stator end-windings
Generator stator end-windings are submitted in operation to a combination of complex electromagnetic and mechanic forces. These forces recurrently lead to the early ageing of the end-windings through the appearance of white dusting and greasing detected by inspections during overhaul. The vibration behaviour of the end-windings is regularly depicted as one of the main contributors to the root cause. Therefore Laborelec offers a complete methodology specifically developed for the vibration assessment of generator stator end-windings.
This methodology is universal for all machine types and is independent from the generator manufacturer.
Read the full application note once logged in to myOROS.
All our application notes are available for download on www.my.oros.com. You should first be logged in to access this restricted area.
If you have not yet an account, please create one. It's a 5-minutes form to fill in.