Submitted on 7 March 2023
OROS GmbH will display acoustics solutions on the booth #2A57.
OROS acoustics solutions are displayed on the booth together with the new 4 channels USB analyzer, O4. Octave analysis, multichannel sound level meter, sound power, sound intensity are demonstrated on the booth. Go and have a talk with our experts!
More info on the official DAGA website.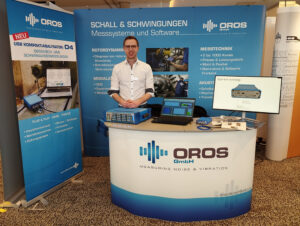 Back to news