[Exhibition] SAE Noise and Vibration Conference & Exhibition
Physical and virutal exhibition
Submitted on 6 August 2021
It has been a long time since meeting you face to face!
We are happy to see you again in our booth: either physical or virtual.
September 7-10, 2021  //  Grand Rapids, MI  // or online
Come and meet OROS team on booth #412 displaying its NVH testing solutions.
The Noise and Vibration Conference and Exhibition (NVC) serves as the industry's forum for leading automotive, commercial vehicle, and aerospace professionals to share the latest technologies surrounding NVH and sound quality.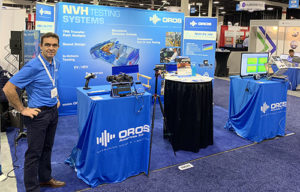 Back to news