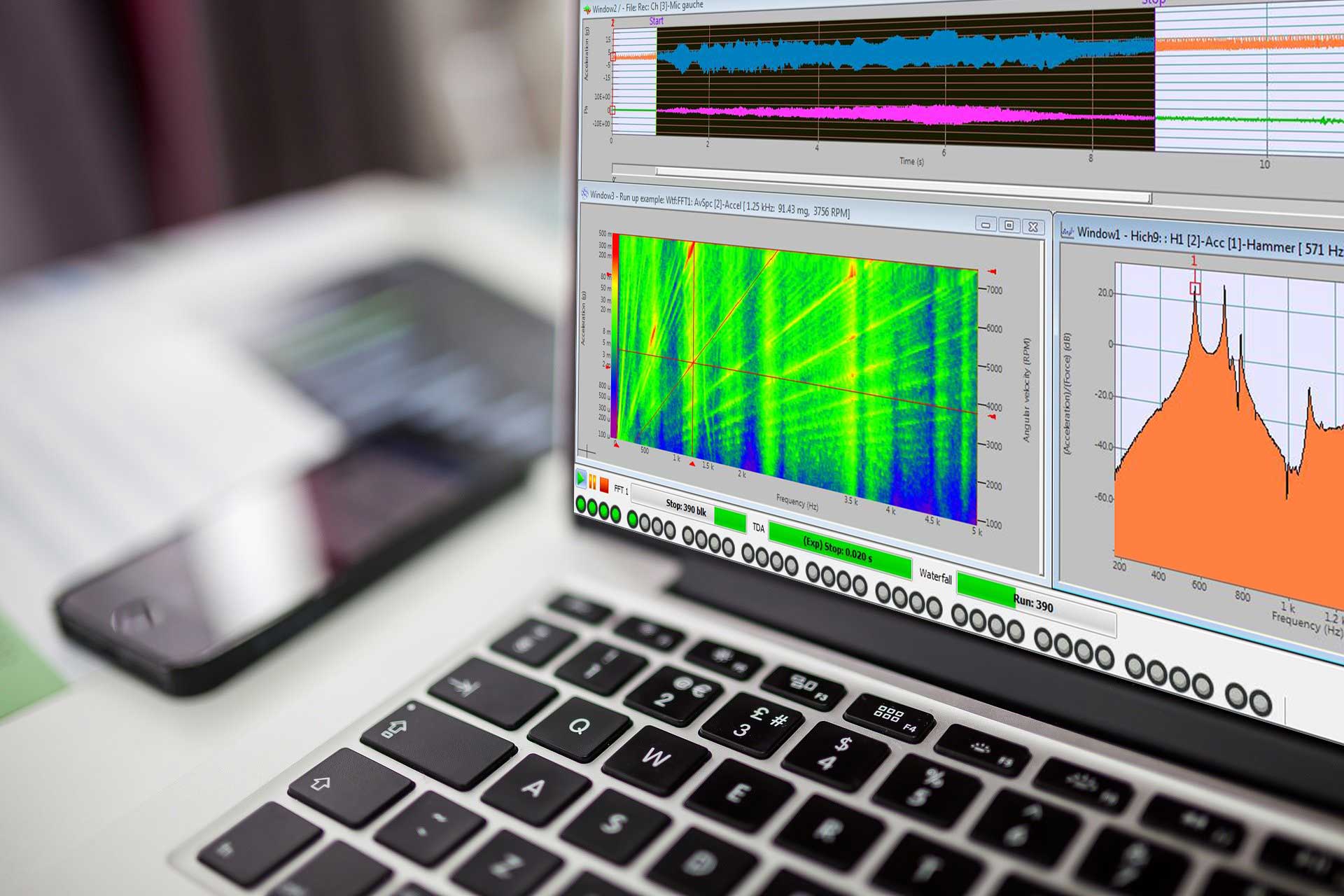 NVGate 2022 – What's new?
OROS goes one step further in providing the best tools in noise and vibration testing and analysis: the NVGate 2022 major version is now available!
OROS strives to be always closer to its users, carefully listening to needs and feedback from the field. Based on that, new versions are regularly released.
Customers under contract automatically benefit from each release. You are not under contract? Click here to get more information on your update options or get in touch with the Customer Care Team on any detail on how to get updated! 
This new release of the OROS 3-Series analyzer's software platform brings great enhancement in ergonomics as well as new features for rotating machines analysis. 
Find out below the main reasons why you should update your NVGate experience with the new 2022 release! 
Reader Mode
Explore your data SIMPly & FREEly, without any license!
Start NVGate in READER mode without any license and work all the way to the report. Share your data with your teams and partners: they'll be able to collate, explore, display and work on data without any software license: simply FREEly! 
The data compatible with the Reader is the one created or shared through NVGate 2022: just download and install it now to take benefit of this powerful new feature! You can even test this new mode using the provided and installed examples: check all about it in the video. 
Optimized Ergonomics
Save more clicks and push teams efficiency to the limits
Experience the enhanced ergonomics and intuitivity thanks to the optimized new Ribbon Tabs and application-oriented default settings. Feedback from our field users fuel our inspiration and let us continuously improve the ergonomy and intuitivity of NVGate: an easy to use interface means a direct gain on efficiency. For that reason, NVGate 2022 brings settings and displays at your fingertips in less clicks. Check out all about it in the video.  
NVGate 2022 further enhancements
Triple shaft order analysis
Whether your test is carried on a gear box, an integrally geared compressor or any other multi-shaft rotating machinery, NVGate offers now the possibility to carry 3 simultaneous order tracking analysis at a time both in online and office mode. 
Multishaft testing with 1 tach only: virtual tach gear ratio upgraded to a 100!
Measuring vibration on multi-shaft machines such as gear boxes may require positioning several tachometer sensors. NVGate 2022 features an extension of the ratio for the fractional virtual tach feature with a ratio up to a 100 between the fast and slow shaft. 
PV diagram: Pressure Volume display of your reciprocating machines
The PV diagram allows to draw the Pressure vs the Volume directly when using the NVGate software interface. The PV diagram is a new add-on available. 
Team up your ORBIGate systems: your rotordynamics testing on cascaded systems.
ORBIGate keeps progressing as well bringing new features. In particular the dedicated rotor dynamics solution can now be used on daisy chained systems like NVGate does. 
Windows 11 compatible
Keeping the pace with evolutions: announcing now Windows 11 compatibility.
The new Windows 11 is now released and NVGate 2022 is adapting to offer a full compatibility with this new modern environment. 
Want to know more about NVGate ? New content available !
Check our OROS WIKI
The entire OROS documentation is online !
We created tutorial video for you only
We made tutorial video on every NVGate module to explain you how to use them. Check it !
Online training
Do you need a customized solution or an adaptation dedicated to your activity?
NVGate 2022 enables us to create your customized solution quickly and efficiently.
Going beyond standard uses,our team is able to provide for specific requirements and adapt to your specifications. We can work with you to customize the software and find the best solution.
The customization webpage provides further information about our capabilities. Please contact us directly to find out more.
Tell us about your OROS!
Your feedback, comments and observations are essential to us to innovate whilst avoiding compromise and product discontinuities.
To even better serve your expectations, please fill in this 2-minutes form.