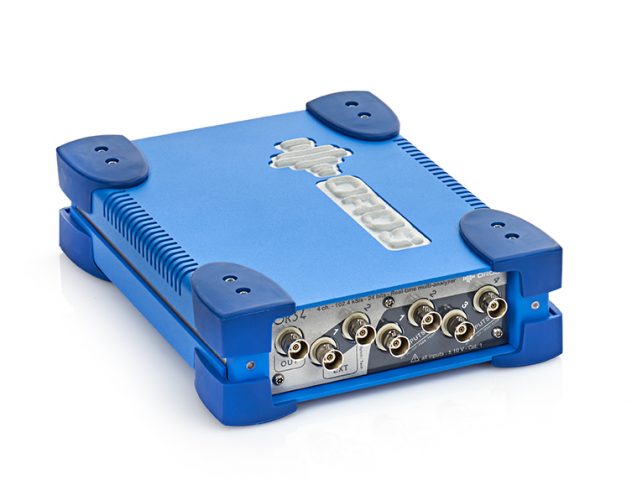 OR34 – 4 channels FFT analyzer
OR34 is the smallest instrument in this series. Its size sacrifices nothing to efficiency. This 4 channel analyzer brings all the best from the OROS technology in a professional, rugged and powerful unit.
Your everydays companion for frequency analysis topics
OR34 is the wealth of OROS experience in design and application for noise & vibration measurement. Designed to offer the essentials OR34 will follow you everywhere with an exceptional robustness that makes it the instrument you can trust.
Natural replacement of HP/Agilent/Keysight 35670A
Main features
Ultra-light: 1.4 kg (3 lbs)
Hand size (A5 foot print)
Uninterruptible power supply
± 10 V Inputs, 24 bits, ICP®
Application-oriented software suite and services