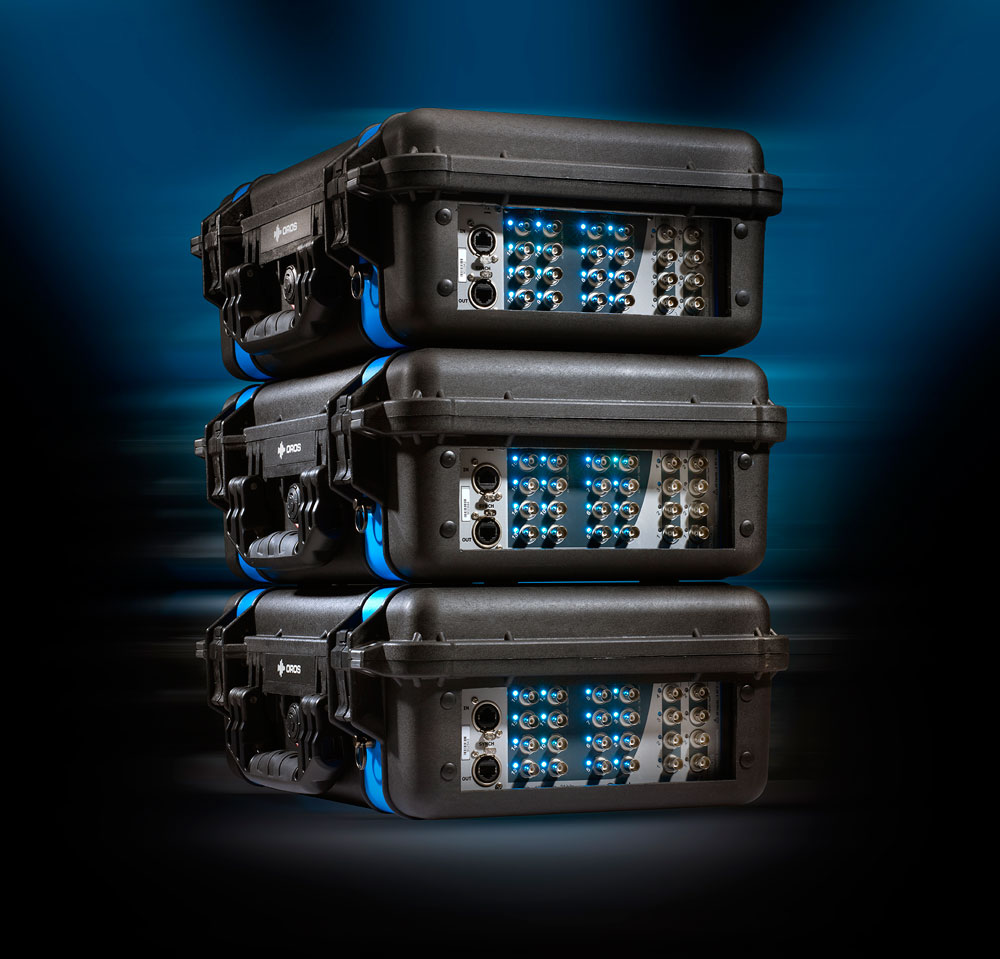 OR36 – 16 channels Teamwork Analyzer Recorder
Teamwork multi-analyzer/recorder instrument
Application oriented
With its compact-size  and autonomy, this 16 ch. instrument serves perfectly the on-site measurement (predictive maintenance, commissioning, building vibration) for consultants.
With a comfortable computing power and its built-in removable SSD, OR36 fulfill the in-flight test applications.
It offers the capability of an advanced laboratory instrument in a modular, rugged and portable package.
Main features
Rugged 4 to 16 channels chassis
Portable: 5.2 kg (11.4 lbs)
4, 8, 12 or 16 universal inputs
1 to 4 real-time computation ForceDSPs
Teamwork technology
OR36 benefits from the latest Teamwork technology, boosting the efficiency, security and quality of your measurements. Natively embedded in each critical hardware and middleware location, this provides a complete environment dedicated to high-efficiency tests. Ideal for teams and fleets, it simplifies license management, enables the instruments to be cascaded in stacked or distributed configurations, and facilitates sharing of conditioners and accessories. The powerful embedded local DSPs process signals on -line, without missing a sample for any rate or result.
Watch the video
Mobi-Pack - multichannel field analyzer and recorder for machinery diagnostics
Application-oriented software suite and services