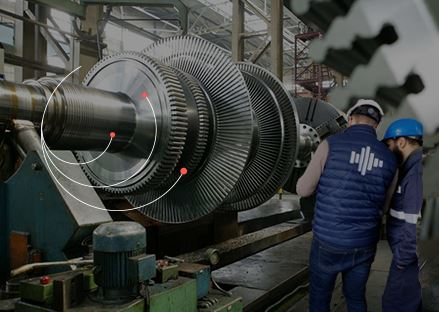 Webinar – Torsion, Twist & Torque: all about the 3 Ts!
Machinery rotors are often suffering from torsional phenomena and the consequences can be dramatic. From instrumentation to analysis discover how to identify and characterize them!
REPLAY
This webinar is past. It is available as a replay.
Please contact us to get it: webinar@oros.com.
Torsion, Twist & Torque
Torsional vibrations are omnipresent in the industry. In the first part of the webinar, we'll give a quick overview of the related physical phenomena, such as:
Sub synchronous torsional vibrations
Coupling and dampers
Belt vibration
Acyclism
Instant speed fluctuations and their analysis
Twist & torque
Required instrumentation for torsional measurements
From instrumentation to analysis, how to measure and analyze torsional vibrations? In the second part of the webinar, we'll focus on the equipment and setup required for an efficient and accurate acquisition:
Optical sensors setups and analysis
Strain gauge & Telemetry solutions
Using the Internal Voltage Converter (IVC) module
The OROS solution: how to combine torsional vibrations characterization with other possible diagnostics
Finally, based on a practical case, we'll see how to perform torsional measurements using OROS solution.
Benefits from all OROS solutions capabilities and flexibility to perform frequency and time domain analysis, as well as order analysis will be covered.
Join us by registering on one time options provided on this page.
About the presenter
Cyrielle REDAELLI is a Mechanical Engineer specialized in Acoustics and Vibration. After working for 7 years in consultancies, she joined OROS Customer Care Department in May 2017 as Application Engineer, where she brings her expertise in various acoustic fields for after-sales and pre-sales actions. She supports and provides trainings to OROS users for the whole solution range.
About the presenter
Yannick BALTER joined OROS in 2006 as a support engineer. He is now in charge of service and support department for our distribution networks and customers. During these years he had many opportunities to work onsite close to our users in various application including torsion purpose.