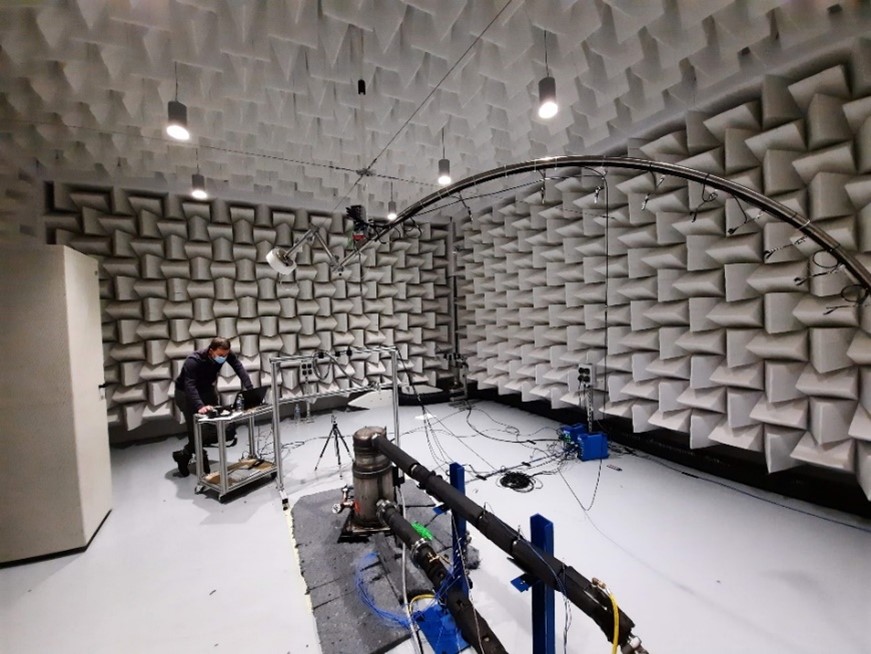 Danfoss, France, Acoustic holography measurements for scroll compressors
Sound power reduction of compressors. Acoustic holography measurements are done to locate vibro-acoustic sources.
Thanks to the OR38 24 channels, the measurements are made in a near field in a semi-anechoic chamber. The acoustic holography software allows to make a back propagation of the measured fields and to obtain a fine distribution of the vibratory speeds at the surface of the compressor.
Read the full application note once logged in to myOROS.
All our application notes are available for download on www.my.oros.com. You should first be logged in to access this restricted area.
If you have not yet an account, please create one. It's a 5-minutes form to fill in.