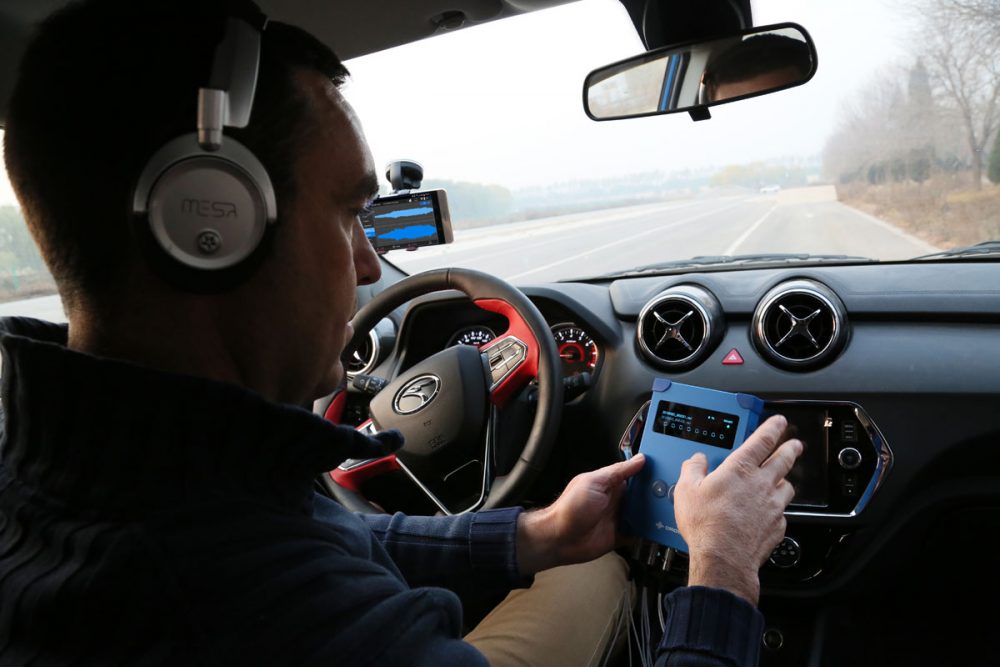 Check out OROS new e-NVH solution at Automotive Testing Expo North America
October , 22-24, 2019, Novi, MI, USA
Submitted on 22 October 2019
The OROS Americas Inc. team will be happy to show you the latest innovation on booth #16020. More information on the exhibition.
JOIN US FOR OUR E-NVH PRODUCT DEMO & DRINKS Oct 22, 5-7pm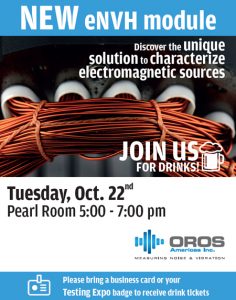 The new OROS e-NVH module will be launched on Tuesday October 22, 5-7pm in Pearl room. Join us for drinks!
Discover the unique solution to characterize electromagnetic sources, developed with EOMYS, a specialist in electromagnetic noise.
On Day 2, Wednesday, October 23, at 2.50pm, Guillaume Cousin, OROS Solutions Product Manager, will present NVH assessment and optimization for EVs and HEVs during the Open Technology Forum.
Back to news